Front Desk Manager
Hotel Front Desk
As the first line of contact with hotel guests, the Front Desk team has the unique opportunity to start a guest stay by delighting them with high quality service.  Unfortunately, since a hotel operates as an integrated system in which each department is dependent on the performance of others, the front desk Manager faces the continuous challenge of making sure all parts of the system are in sync to ensure guests have a delightful experience.
The top issues at the front desk typically include:
Reservation Issues – type of room, room rate, floor, view, early check-in, etc.

Loyalty Programs – active membership ID, eligible points, possible upgrades, welcome gifts, etc.

Guest Room Issues – room not clean, items not working, need for towels or a different pillow, access to technology, etc.

Hotel Services and Amenities – dining hours, lounges, fitness center, swimming pool, business centre, etc.

Billing Questions – taxes, resort charges, food & beverage charges, form of payment, identification, third-part billing, foreign cards and currency, etc.
During all this 24/7 activity, a good front desk manager will want to greet guests to be sure their expectations are properly set, so that their actual experience will exceed them.  This role requires a person who will do more than keep their finger on the pulse; they must be the heart of the check-in experience.
The last thing a front desk manager wants to be faced with at the front desk is card processing issues that interfere with the critical flow of hectic activity.  They need a trusted card payment partner that can provide the ideal equipment and systems that ensure uninterrupted, rapid, and secure, card processing that doesn't impinge on the customers' check-in experience.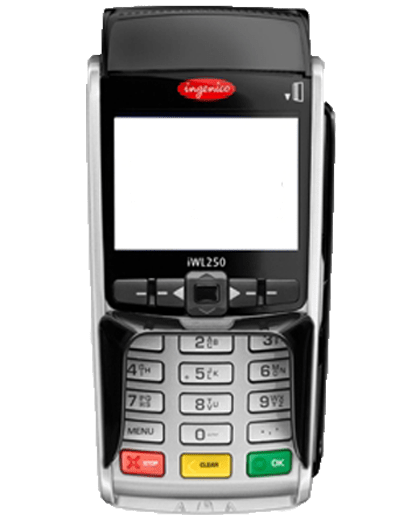 At Hospitality Payments, we are committed to supporting you and your team at every step.  The last thing we want to be is "part of the problem". For that reason, we have structured our programs to integrate your needs as follows:
Uninterrupted, rapid and secure card payment processing.

System integration and 24/7 data access.

Fraud protection and chargeback best practices.

Onsite equipment and system set-up.

Responsive issue resolution service.

Foreign card processing option.